Upcoming EDANL Events
Local #EcDev Events
Nothing from October 3, 2023 to October 2, 2024.
To have your event listed here, please email info@edanl.ca
President's Message – November 5, 2019
NOTE: This event has already taken place.
EDAC Conference Re-Cap
A few weeks ago I had the privilege to attend the Economic Developers Association of Canada Conference in Edmonton, Alberta. The theme of the conference was Inspired Change. Some noteworthy tidbits that stood out for me during the conference are below: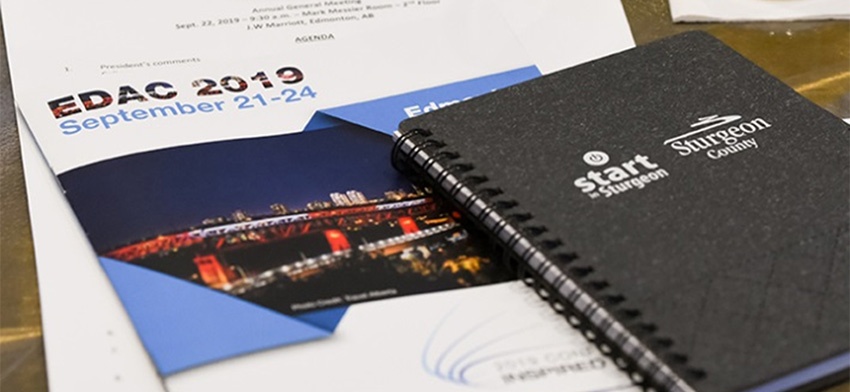 Have you heard about Students on Ice? Students on Ice was established in 2000 with the mandate to educate the world's youth about the importance of the Polar Regions, to support continued growth and to inspire initiatives that contribute to global sustainability. In 2017, the C3 expedition took students and researchers to the three coasts of Canada, and made stops in Newfoundland and Labrador. The journey was fascinating to hear about, inspiring, and truthfully, a little frightening to hear about the changes and vulnerability of so many areas throughout Canada. It certainly inspires you to want to do better and be more responsible. Find out more about their trip: https://canadac3.ca/en/expedition/expedition-map/ or the Students on Ice initiative: https://studentsonice.com/. Maybe someone you know will have the opportunity to join them on a future adventure.

Interested in revitalizing your community or an area in your community? Roger Brooks reminded everyone that your location is secondary to WHAT YOU DO. Advertise and promote what you are known for and do best. Don't underestimate the power of a vibrant, walkable downtown as it's a catalyst for investment as well as resident satisfaction. According to Brooks, there is nothing else (besides educational infrastructure) that will create a better or faster return on investment.

Chris Steele from Conway Inc. spoke of the importance of having the right and most up to date information ready and available for site selectors. He stressed how important it is to have a direct Economic Development contact, and easy to find contact information for them. He also stressed that information for business should be easy to find and not muddled with residential notices and community event information. He provided a matrix of some critical items he believed was important to have on hand or readily available and I'm happy to chat with anyone interested about those tips.

Cody Joudry from Huron County spoke about their Integrated Investment Attraction Lead Handling System, and stressed the importance of having the EDO looped into all business inquiries and applications from the onset, regardless of where the inquiry originates in the building. By doing so, the EDO can start the relationship early and offer the best ongoing support through the process.

EDAC has signed an MOU with the World Council on City Data. As a global leader on standardized metrics, the WCCD is implementing ISO 37120 Sustainable Development of Communities: Indicators for City Services and Quality of Life, the new international standard; created by cities, for cities. As more information is available on this MOU and initiative, I will share it with the membership.

Next year, EDAC is taking place October 3-6 in Kingston, ON.
EDAC Board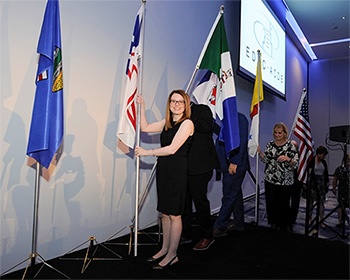 I had the honour of carrying the Newfoundland and Labrador flag during the procession leading into the President's dinner as representative of EDANL. Newfoundland and Labrador was so well represented during the conference, and I was incredibly proud of our province and all of you in that moment.
Three individuals from this province are on the EDAC board for the next term. This conference was an opportunity for me to join the EDAC board as representative of Newfoundland and Labrador and I look forward to keeping you updated on any EDAC news. I am pleased to be on the board with my esteemed colleagues:
Dawn Chaplin, CAO of Torbay sits on EDAC's executive as Treasurer
Kim Crosbie, Manager, Operations and Strategic Projects with the Harris Centre is a Director

Awards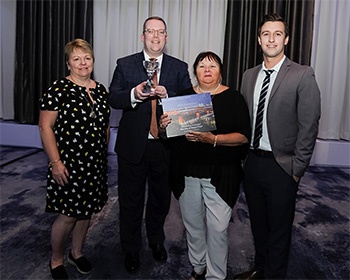 This year, Mount Pearl took away three marketing awards for Single Advertisement, Promotional Items and Advertising Campaign in the over $600,000 budget category as well as the EDAC Cup for their Consider It Done campaign. Congratulations to Steve, Cassie, Jeremy and team in Mount Pearl!
Professional Development
This year I completed the Fellowship program and received my Ec.D (F) designation at the conference. It was a proud moment to have completed the highest standard of designation currently recognized in Canada and I look forward to mentoring others through the various levels of professional development available. I have been a huge proponent of ongoing professional development during my career and encourage you all to consider completing the certificate or designation programs if they are of interest to you.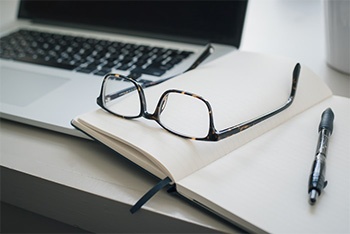 EDANL is pleased to be bringing Year 2 back to the province in June, and I look forward to many of you completing your Economic Development Certificates in the near future! Want more information about the UW Economic Development Certificate program? Click here or reach out to us: info@edanl.ca.
EDAC has also partnered with Ryerson University to offer a certificate in Local Economic Development that may be of interest. Click here for more information.
For anyone interested in the Ec.D. designation, please note that I'm currently working with EDAC on revising the Study Guide and Version 3.0 should be available soon for purchase to assist with preparing for the exam. Please do not hesitate to reach out if you have any questions on the professional development programs offered by EDAC, or have suggestions for topics of interest for EDANL to consider for conference topics or webinars. We are listening!
Sincerely,
Jennifer Penney
President, EDANL