Upcoming EDANL Events
Local #EcDev Events
Nothing from October 3, 2023 to October 2, 2024.
To have your event listed here, please email info@edanl.ca
Members Meet-Up March 29 Special Guest: Carolann Harding, CEO of SmartICE
NOTE: This event has already taken place.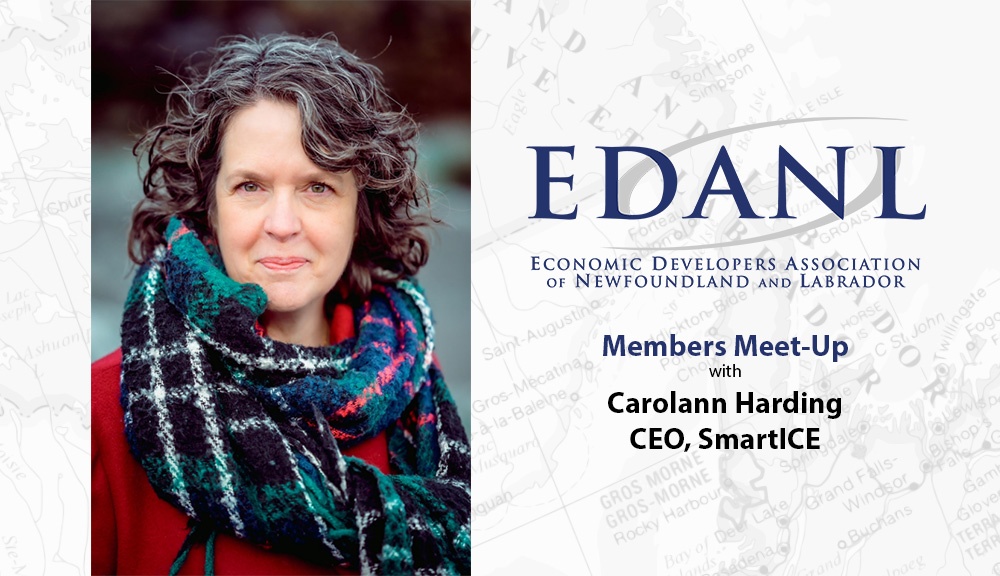 Join us on March 29th at 9AM for an EDANL Members Meet-Up with featured guest, Carolann Harding, CEO of SmartICE.
Hear how this social enterprise has been overcoming barriers, engaging community and bringing partners together with shared aim. We'll also be talking about community impact and how we evaluate the economic benefits for a community/region.
The Members Meet-Up provides EDANL members the opportunity to learn more about economic development activities taking place in Newfoundland and Labrador, and to have an open discussion afterwards to share ideas, experiences, and insights.
Date: March 29, 2022
Time: 9-10am NST
Cost: Free for Members