Upcoming EDANL Events
Local #EcDev Events
Nothing from October 3, 2023 to October 2, 2024.
To have your event listed here, please email info@edanl.ca
May 23 – EDANL Webinar Series: Export Development Canada
NOTE: This event has already taken place.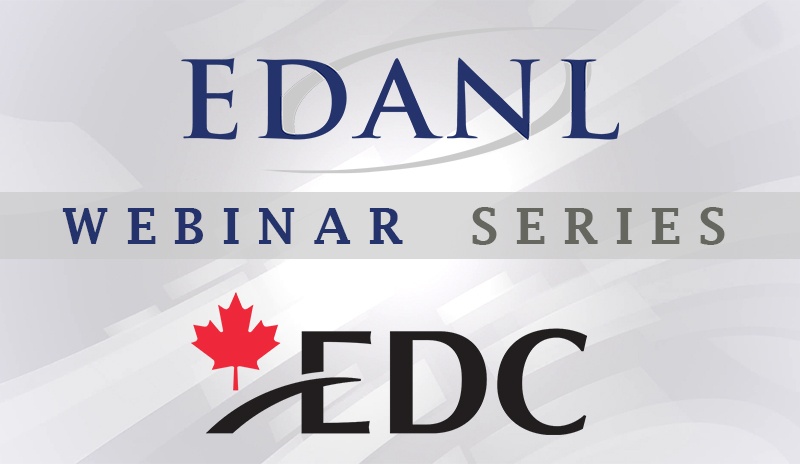 Join us for our first WEBINAR SERIES event with Bill Bavis, Newfoundland and Labrador's Senior Account Manager with Export Development Canada (EDC). Bill will take you through the programming and services BDC has that can help SMEs – valuable info for you in your role as an economic developer!
Date: May 23, 2018
Time: 10h30 – 11h15 NST
Registration: Free! but required
About the Host
Bill joined EDC in January 2017 after working 25 years in the Banking industry, where he gained an extensive range of experience in the corporate, commercial and small business banking sectors. As the Senior Account Manager for EDC in Newfoundland & Labrador, Bill's role is to provide support and help develop Canada's export trade by helping companies in Newfoundland & Labrador respond to international business opportunities. EDC is Canada's export credit agency, offering innovative commercial solutions to help Canadian exporters and investors expand their international business. EDC's knowledge and partnerships are used by more than 7,700 Canadian Companies and their global customers in up to 200 markets worldwide each year.