Featured EcDev Support: Futurpreneur Canada
NOTE: This event has already taken place.
EDANL is helping to tell the stories and successes of its economic development partners. Interested in highlighting a success? Contact us!
Melissa Humphries and HomeInternationalNL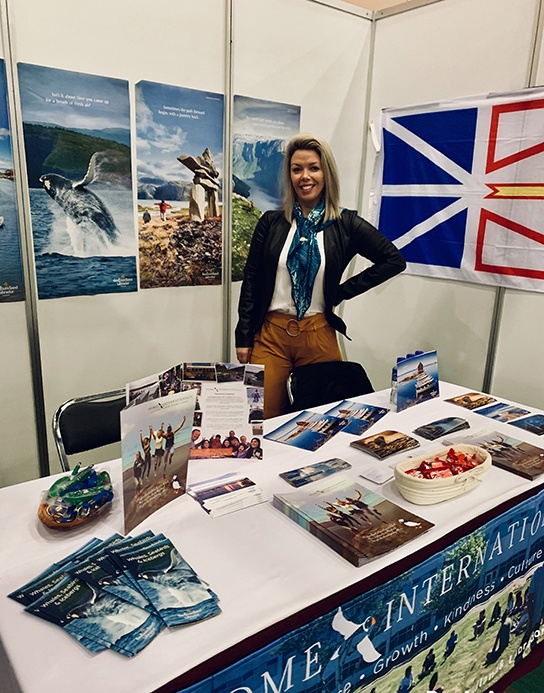 HomeInternationalNL is an international student recruitment company that recruits students for grades 9- 12. The students travel to Newfoundland & Labrador for an academic experience as well as a cultural one. Students are placed in our public school system as well as our private school: St. Bonaventure's College. HomeInternationalNL recruits Homestay families to house their international students while they study in Newfoundland & Labrador.
The business is owned and operated by Melissa Humphries, who grew up in a small town in rural NL. Melissa has a social work background and worked as International Program coordinator in Calgary, Alberta with a school district gaining valuable skills that laid the foundation for opening her own business. After working in Alberta for several years, Melissa moved back to NL to be with family and to chase her dream of operating her own business.
Melissa worked with the YMCA to create her business plan, and then approached MBO and Futurpreneur Canada for the financing to start her business.
"With the help of Futurpreneur Canada's loan, I was able to travel to recruit for my very first students, produce a website and create marketing materials" said Melissa. HomeInternationalNL started with 7 students in its first year and has grown to 25 in it's second with plans for more growth.
Melissa also noted, "Outside of the financial support received from Futurpreneur Canada to help launch my business, they also provided me with an amazing mentor to help in my first 2 years of my business. The mentorship and loan were invaluable to helping launch HomeInternationalNL"

Feel free to check out more about HomeInternationalNL at www.homeinternationalnl.ca or Instagram (Home.Internationalnl) or Facebook (home-internationalNL).
---
Futurpreneur Canada has been fueling the entrepreneurial passions of Canada's young entrepreneurs for over two decades. They are the only national, non-profit organization that provides financing, mentoring and support tools to aspiring business owners aged 18-39. Futurpreneur can provide up to $60,000 in collateral-free financing and mentorship with an experienced business professional for up to two years. They also have a suite of free online tools and resources available to help with starting a business, including their very popular Business Plan Writer.
If you would like to learn more about Futurpreneur Canada and how they are helping young entrepreneurs in NL such as Melissa, feel free to check out their website (Futurpreneur.ca) and contact Scott Andrews, Business Development Manager for NL at 709.769.1205 or sandrews@futurpreneur.ca.