Upcoming EDANL Events
Local #EcDev Events
Nothing from October 2, 2023 to October 1, 2024.
To have your event listed here, please email info@edanl.ca
EDANL 2021 Networking Extravaganza
NOTE: This event has already taken place.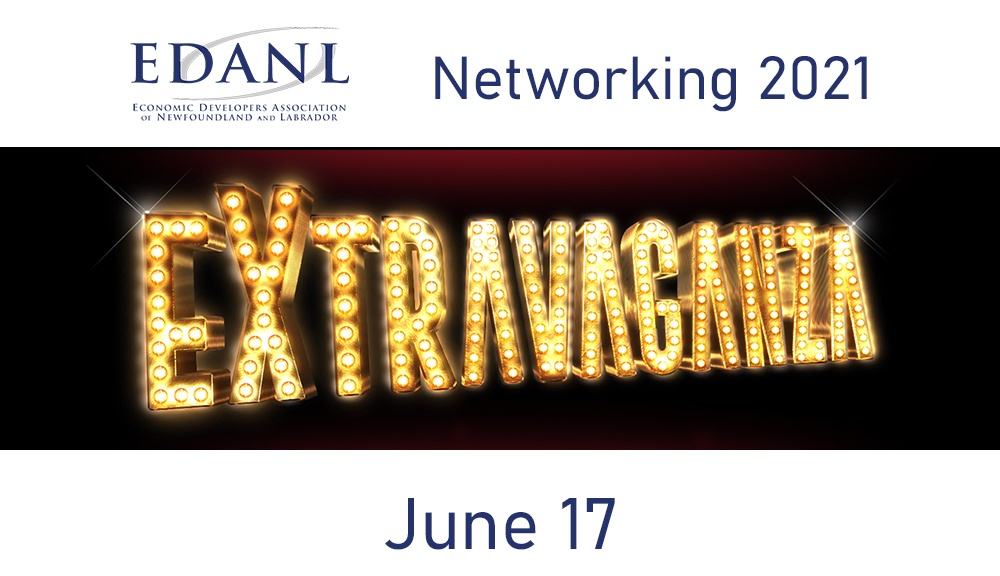 It has been a chaotic, eventful, and busy year for economic developers. Here is a chance to connect, ideate, and socialize with likeminded people.
Other than having the opportunity to chat with colleagues who know the trials, tribulations, and rewards that are par for the course for economic developers, this event will have little structure!
Join other economic development professionals in NL on June 17 from 3:30-4:30 for discussions that are sure to inspire and motivate you!
We'll be online for this one – hopefully for the last time! Attendance, of course, is free.