Upcoming EDANL Events
Local #EcDev Events
Nothing from October 2, 2023 to October 1, 2024.
To have your event listed here, please email info@edanl.ca
Members Meet-Up May 26: Papers in Economic Development
NOTE: This event has already taken place.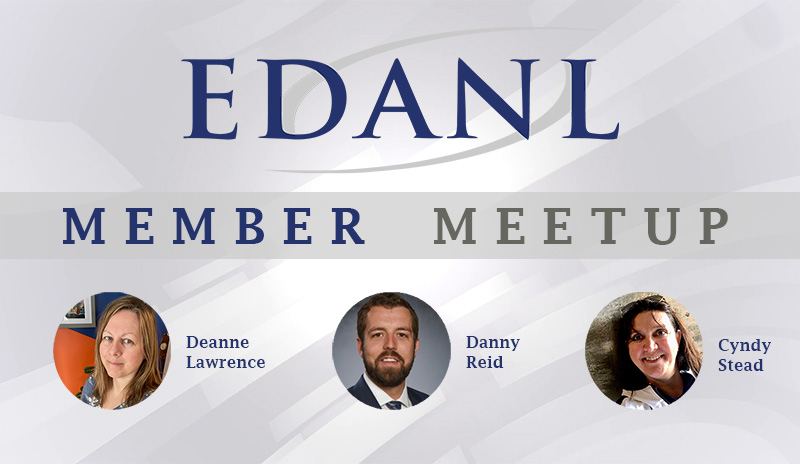 Join us on May 26th at 11am for our second EDANL Members Meet-Up with featured guests Deanne Lawrence, Danny Reid, and Cyndy Stead!
Our three panelists will discuss findings from their respective Year EDAC certificate research papers:
"Shifting the Pendulum of Being a Bedroom Community: Classifying Torbay as a Place to Live, Work, and Play" – Deanne Lawrence
"Engaging the Under 40 Crowd in Economic and Community Development in Newfoundland and Labrador" – Danny Reid
"Sustainable Development for Economic Growth" – Cyndy Stead
In a moderated discussion, panelists will discuss the findings from their respective EDAC research papers (see below), explore areas of convergence and divergence between them, and indicate what may have changed since first writing them.
The Members Meet-Up provides EDANL members the opportunity to learn more about economic development activities taking place in Newfoundland and Labrador, and to have an open discussion afterwards to share ideas, experiences, and insights.
Date: May 26, 2022
Time: 11am-12pm NST
Cost: Free for Members
Speaker Biographies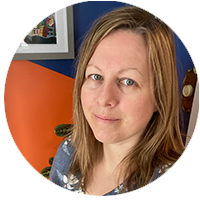 Deanne Lawrence
Deanne is the Economic Development and Tourism Officer for the Town of Torbay! Apart from her Certificates in Economic Development and Applied Management, Deanne also has a degree in Archaeology and truly believes that innovative community development can be achieved through great collaborations. After 15 years living in AB, Deanne and her family moved back home in 2019 – she couldn't bare it any longer to be away from the ocean and downhome feels of NL!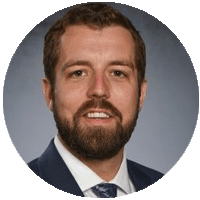 Danny Reid
Danny Reid is Business Development Officer with CBDC Cabot, providing business financing, support and guidance to the entrepreneurs of rural North East Avalon. Danny always had an inkling for the political arena, but knew his dark, sullied past would never allow for that. Instead he changes the world in more organic ways through small business lending and community economic development, mentoring, volunteering and trying to raise a good kid.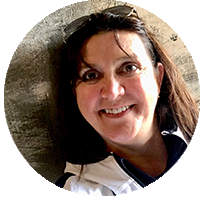 Cyndy Stead
Cyndy holds a degree in Human Resources Labour & Relations with Distinction and a Certificate of Economic Development and 20+ years of experience collaborating with community organizations to move economic development initiatives forward. With a progressive career in a variety of sectors including the Fishery, Employment, and Tourism Cyndy is the Geopark Manager of the DUGG which is in the Province of Newfoundland & Labrador (NL), Canada. As the first (1st) UGGp within her home province, Cyndy works with the Board of Directors and Community Committees to highlight the area's geological significance (560-Billion-Year-old Ediacaran Fossils) while developing sustainable programs that promote and grow the region, while protecting its' natural and cultural values.