Upcoming EDANL Events
Local #EcDev Events
Nothing from December 4, 2023 to December 3, 2024.
To have your event listed here, please email info@edanl.ca
Member Meet-Up November 22: Ports as an Economic Driver
NOTE: This event has already taken place.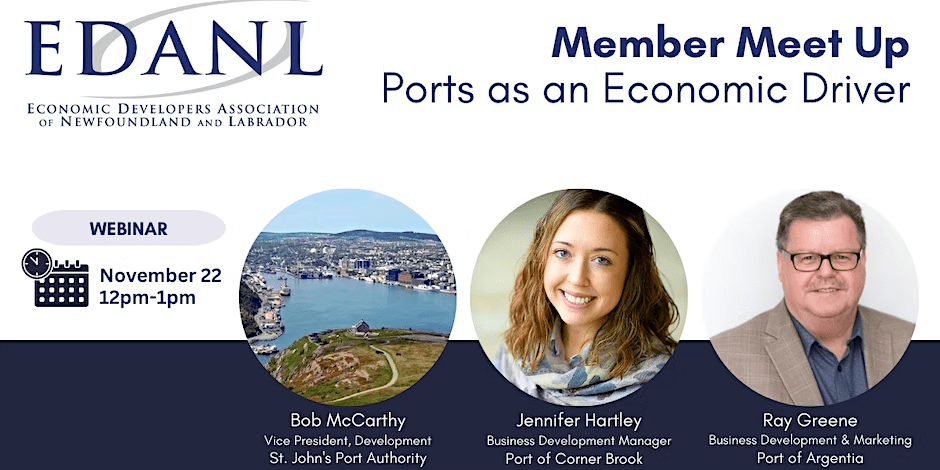 Join us on November 22nd from 12pm-130pm for our third EDANL Members Meet-Up.
In a moderated discussion, our three panelists will discuss economic benefits deriving from port operations and activities across our province.
Our panelists include:
Bob McCarthy, Vice President, Development, St. John's Port Authority
Jennifer Hartley, Business Development Manager, Port of Corner Brook
Ray Greene, Business Development & Marketing Manager, Port of Argentia
The Members Meet-Up provides EDANL members the opportunity to learn more about economic development activities taking place in Newfoundland and Labrador, and to have an open discussion afterwards to share ideas, experiences, and insights.
Date: November 22, 2022
Time: 12pm-130pm NST
Cost: Free for Members